I guess I first had my eyes opened to just how diverse the world is while I was Head of Communications at the People's Postcode Lottery, where 33% of every ticket goes to good causes. As well as managing the communications for all of our winners, I also managed communication relationships and PR opportunities for about 4,000 different charities across the world who were funded as a result of the players of the lottery.
It quickly became one of my favourite parts of the job as there is nothing like knowing that the work that you're doing is having an impact for someone else.
After eight years with the Lottery, I moved into corporate social responsibility before taking on an Inclusion and Diversity (I&D) role within financial services – which seemed a natural progression. I'd gone from communicating about the issues to actually then helping organisations understand their opportunity to create positive, lasting change for colleagues.
From a personal perspective, my youngest daughter, who is 9, was diagnosed with type 1 diabetes two years ago. She now wears a glucose monitor continuously on her arm and an insulin pump on her waist 24/7, so I know first-hand some of the challenges faced by those living with disability.
What attracted you to Leonardo?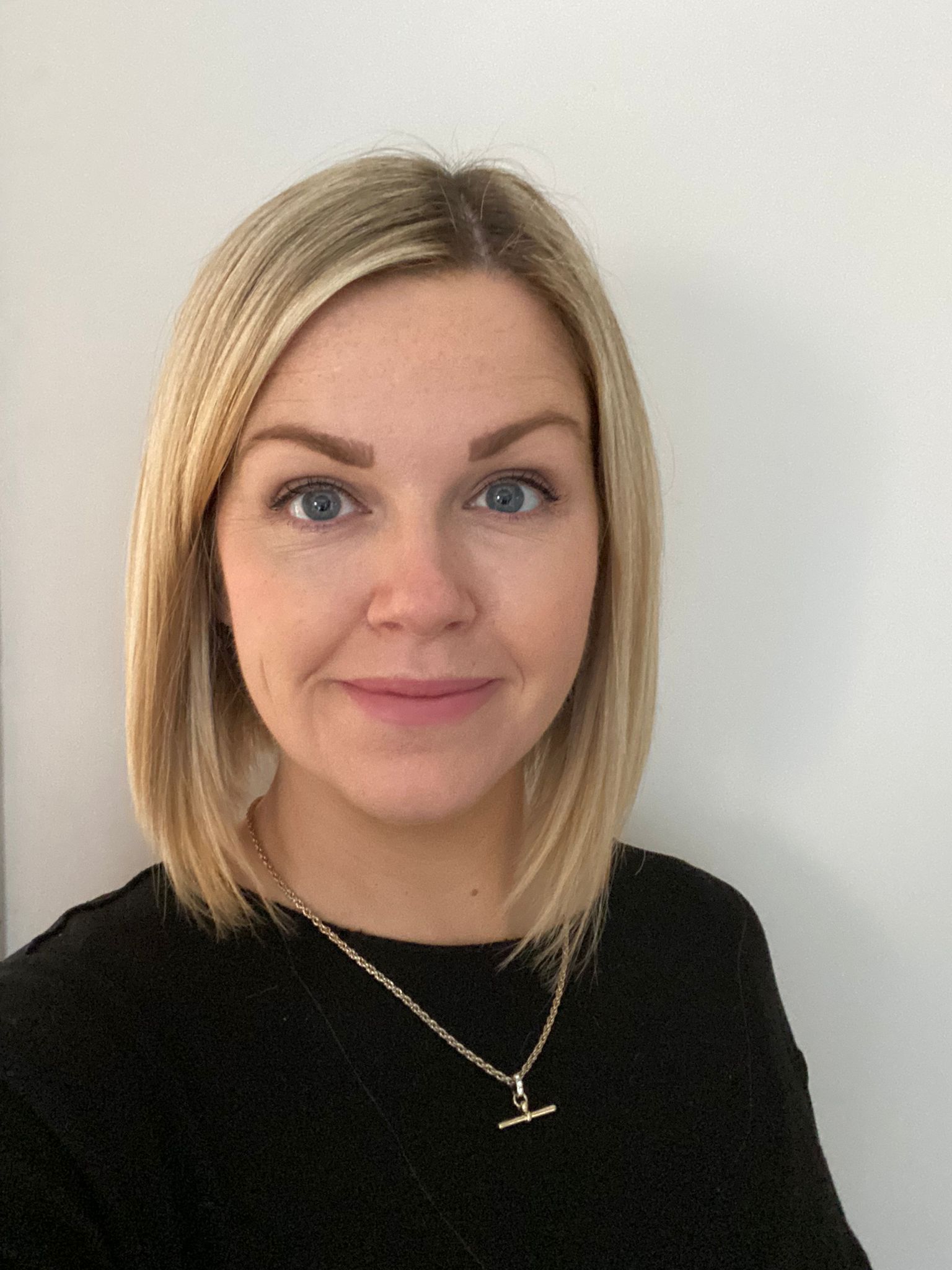 After spending four years within financial services, I was ready to see if I could use the skills and experience somewhere new.
Leonardo is an exciting, global business to be a part of and I feel quite lucky to be working alongside such talented, motivated people. The Edinburgh office is very close to home too!
I also see it as a big challenge – you're walking into an industry that is not known for being overly diverse. However, I am motivated by the aspirations of our Chair and CEO, Norman Bone, who is very clear on where we want to get to as an organisation in terms of I&D.
So, what have been your first impressions?
I've never worked in a business that has so many people who have been here for 20, 30, 40 years. I think this is wonderful and says a lot about the culture of an organisation. However, when you are looking to become a more diverse and more inclusive organisation, the culture may not evolve as quickly as somewhere that sees more people move in and out of a business, so this is an exciting challenge.
In addition to this, we get a massive amount of early career talent coming into the business every year with very different expectations of I&D. Having our graduates, apprentices, internships and summer placement students working alongside our long servers – most of whom have worked in several different roles right across the company – is a great way of creating diversity of thought.
We've created a great opportunity for all the generations to learn from each other, which I think is really exciting and which you don't see in many organisations.
I've loved spending time on our different sites, meeting our teams and spending time learning about the business. I spent time on the build line in Yeovil recently…a world away from financial services!
How do you see inclusion growing across the business?
I've been pleasantly surprised when I speak to colleagues about anything related to I&D, that they are already engaged and genuinely keen to learn. "Just tell me what you need me to do." I hear this a lot, since they're already on that journey!
I've been working with our subject matter experts across the business as many of the change programmes that have an I&D perspective will actually sit in someone else's domain.
If we take our STEM Returners programme as an example, that's recruitment and bringing in talent into the business, so I need to work in partnership with the resourcing team and the hiring managers across the business to bring it to life. Making inclusion part of our People Management Fundamentals is also a great step towards ensuring we help our leaders continue to get support with resources and learning.
Our employee-led networks are playing a critical role in developing a greater understanding of the communities they represent. They are also there to lobby the business and drive change. The six different network groups allow us to reach people in so many different ways because we want to ensure we have direct insight into what's being felt and experienced across the business. The groups provide more opportunity for us to gain insights that we might not capture through traditional routes like surveys or line managers.
Finally, Leonardo has a range of external partnerships that are helping drive inclusive change across the business – Association For Black and Minority Ethnic Engineers, Employers for Carers, Inclusive Employers, Intowork and Women in Defence, to name just a few. Each supports us in different ways, through recruitment, mentoring and knowledge sharing. I'm encouraged by the support Leonardo gives to a huge range of organisations, each one helping us create a more inclusive organisation.
What has been a highlight so far?
I don't think I could pick just one thing! The variety, the scale and the opportunities that have already come my way – it's there if you want it. I was on the train the other day travelling to a meeting, and I listened to the 'Tempest: Future Horizons' podcast and learned a lot. Leonardo is a business that is committed to helping its colleagues grow in their careers.
That's probably one of the lessons I've learned – don't be afraid of an industry that you don't know anything about. People have been really giving with their time and helping colleagues settle in and learn, supported by a broad spectrum of tools and resources. This again shows me how inclusive and welcoming the company is.
The other factor has been exposure we have with our peers and learning how together we can make our industry more inclusive. One minute we are in a meeting with the Royal Air Force talking about opportunities to enhance ethnicity inclusion and mental wellbeing, and the next we're sitting with BAE Systems, talking through our shared challenges and opportunities to create sector solutions together.
How will you know if our investment in I&D is making a difference to the business?
If you look on our website, social media or intranet, there is something new going on virtually every day, designed to improve awareness and understanding of our work and the opportunities available to everyone. There is a real sense of pride across the business in what we do, the changes we are making and the impact that these have.
However, I want to be confident that our work is having a tangible effect and making the workplace better for all our colleagues. So, data is my big focus. I want to be able to identify where our real opportunities for change lie, and focus on these; making sure we have clarity on the outcomes, so we know what success looks like. This will give us the opportunity to create targeted action and ensure we are clear on roles and responsibilities.
Then it's about sharing our plans and ensuring our colleagues are engaged, so they can hold us to account to ensure we achieve our goals. After all, they are key stakeholders and once everyone feels that they can bring their whole self to work, our business will benefit from talent and passion unleashed.
What motivates you?
To me, it comes back to my daughter and her elder sister. I think of them when I think about inclusion. When they are older, and perhaps working in an organisation like Leonardo, what will the workplace be like where they can thrive?
For my youngest daughter, I envisage a workplace in which colleagues create an environment where she can share information about her autoimmune condition, knowing that they will support her when she has hospital appointments or a bad night due to erratic blood sugars. It's about colleagues in meetings who hear her low blood glucose alarm sound and offer her some jelly babies without fuss. Canteens that share the carb values of food so she can calculate her insulin amounts accurately, and sharps bins available on site so she can dispose of her needles safely. It's making sure she knows where strong magnets are used on site, which can cause problems with her insulin pump, and ensuring she knows there are networks available to support her as she progresses in her career with a disability and perhaps where she can support others who are newly diagnosed.
It's about creating a working environment where she can be herself, surrounded by people who care enough and know enough to support when needed. If you've got a business that says that this is what we expect of you, then everybody can look out for one another.
It can sound a bit romanticised, but that, for me, is a thriving, inclusive working environment. If colleagues feel comfortable enough to share who they are and what they need in order to thrive, it creates that sense of belonging that all plays into this culture that we want to create.
That's something that's always at the front of my mind and even more so as we celebrate #ThePowerOfNow throughout National Inclusion Week.
---