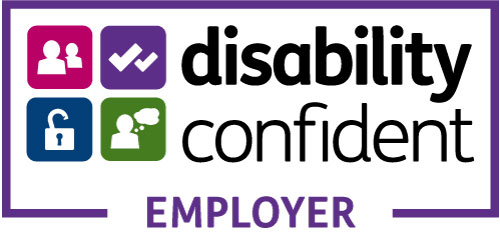 Leonardo has been accredited as a Disability Confident Employer, recognising our commitment to bringing to our workplace skills and talent that people with a disability possess and to enabling everyone to succeed.
As we work towards the Leader level of this award, we remain committed to making further improvements to the way that we attract, recruit, onboard, develop and support people with a disability or neurodiverse conditions, whether they work here today or work with us in the future.
Signing up to Disability Confident is just one of the ways in which Leonardo is working to ensure that every individual can thrive, feel safe and perform at their best.
Our network group, Enable, is playing a key role in providing practical advice on how Leonardo can best support our people with disabilities, both visible and non-visible, and also our employees who have neurodiverse conditions. Their advice is important because we recognise the need for continuous improvement and development – whether that is to improve accessibility around sites or accessibility online for all of our opportunities. We are determined to ensure equality of opportunity for everyone, which is why this is a priority in our Inclusion and Diversity Plan.