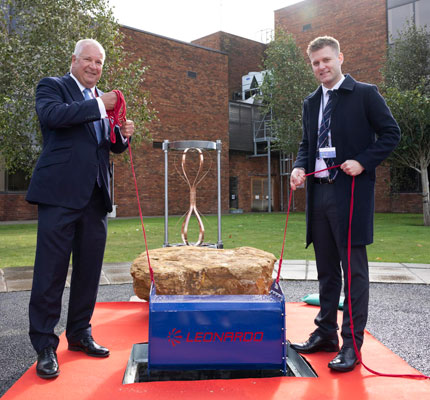 The time capsule project was the brainchild of first year Procurement and Supply Chain Graduate, Jordan Goble, who has worked with a team of other Leonardo Helicopter graduates to bring the plan to life.
The time capsule – filled with items representing Leonardo UK in 2021 – has been buried at a prominent spot at the company's Yeovil Lysander Road site.
"The idea was to immortalise the pride that the people working here at Leonardo have for the technology they produce." says Jordan. "We also wanted to capture their experience of the present world, along with their hopes for the future.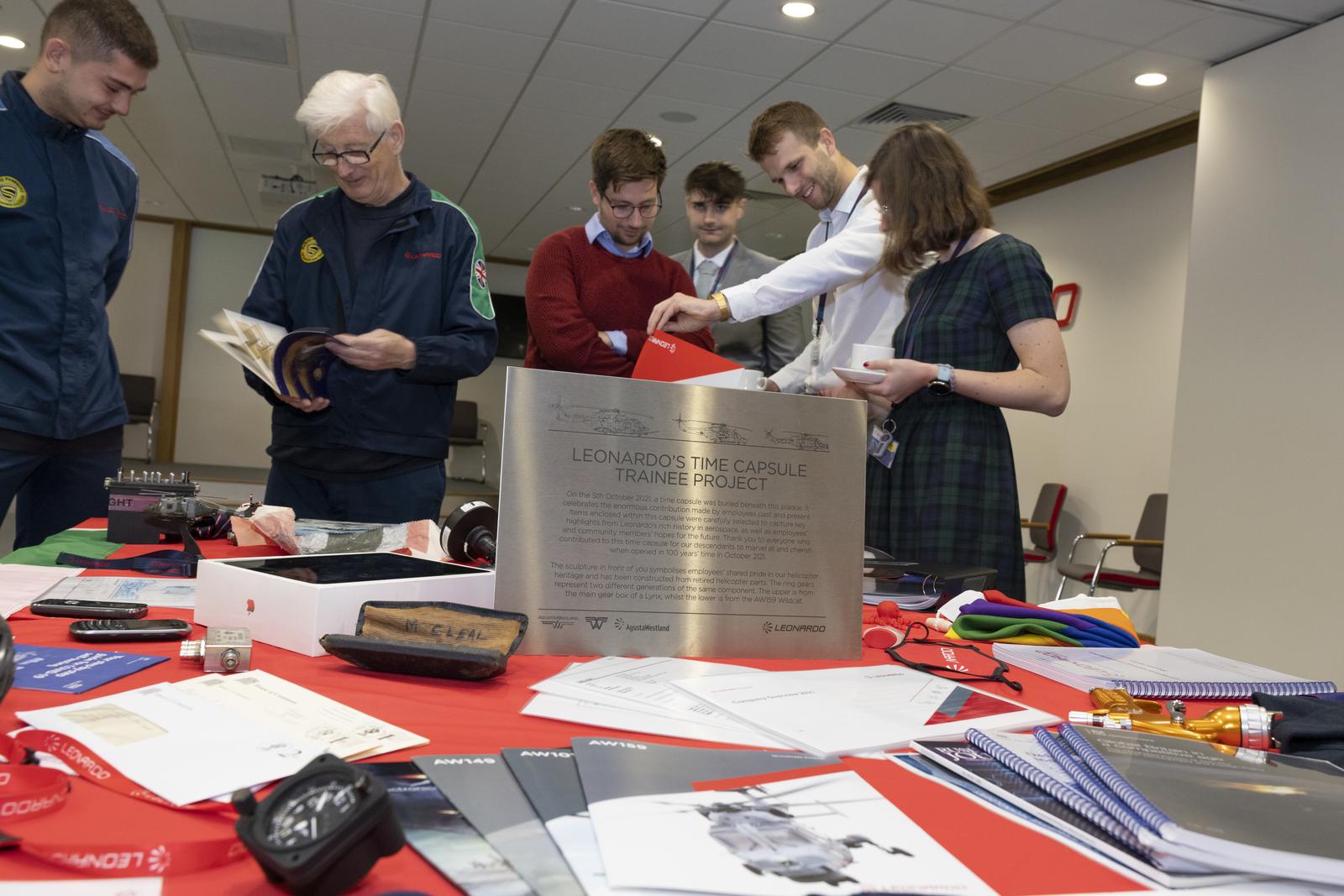 "Now feels like an appropriate moment to capture, given the challenges of the past 18 months, and the resilience and resourcefulness demonstrated by our colleagues during this unprecedented time of pandemic."
Time Capsule competition

Employing its first apprentice back in 1916, Leonardo has always been committed to developing future generations of engineers, and as part of the project, the company ran a competition for students from 38 local schools to predict the aviation technology they imagine will be flying in the year 2121.
More than 250 entries were received in total, with entrants considering how their aircraft would be used, its fuel type, capacity, materials from which it is made, and the climate it will operate in. Entries were drawn, painted or built as models.
The winning designs, which have gone into the time capsule, were:
Creativity
Amy of Martock Primary for 'Ocean Rescue Machine (ORM)
Lauren of East Coker Primary for The Fireball 1000
Lacey of Fairmead School for 'Beach'.
Innovation
Joel of Stanchester Community School Academy for 'Bow Ray'
Toby of Huish Primary School for 'Corsac'
Reuben of Holy Trinity Primary School for 'The Super Speed Traveller'.
Sustainability
Noah of Huish Primary School for 'Eco Warrior'
Faith of Kingfisher Primary School for 'Space Prodigy'
Florence of East Coker Primary School for 'The Rescuer for Wildlife'.
---
With a rich history of producing some of the UK's most significant aircraft of the last 100 years, the time capsule represents the company's ambition to keep the Yeovil site at the heart of the local community and at the forefront of UK aerospace innovation long into the 22nd century.