Through the WCM, Leonardo consistently delivers aircraft to enable personnel during their Conversion To Type/Conversion To Role pilot training. The team also provides regular support of regimental tasking, such as large exercises and transporting VIPs.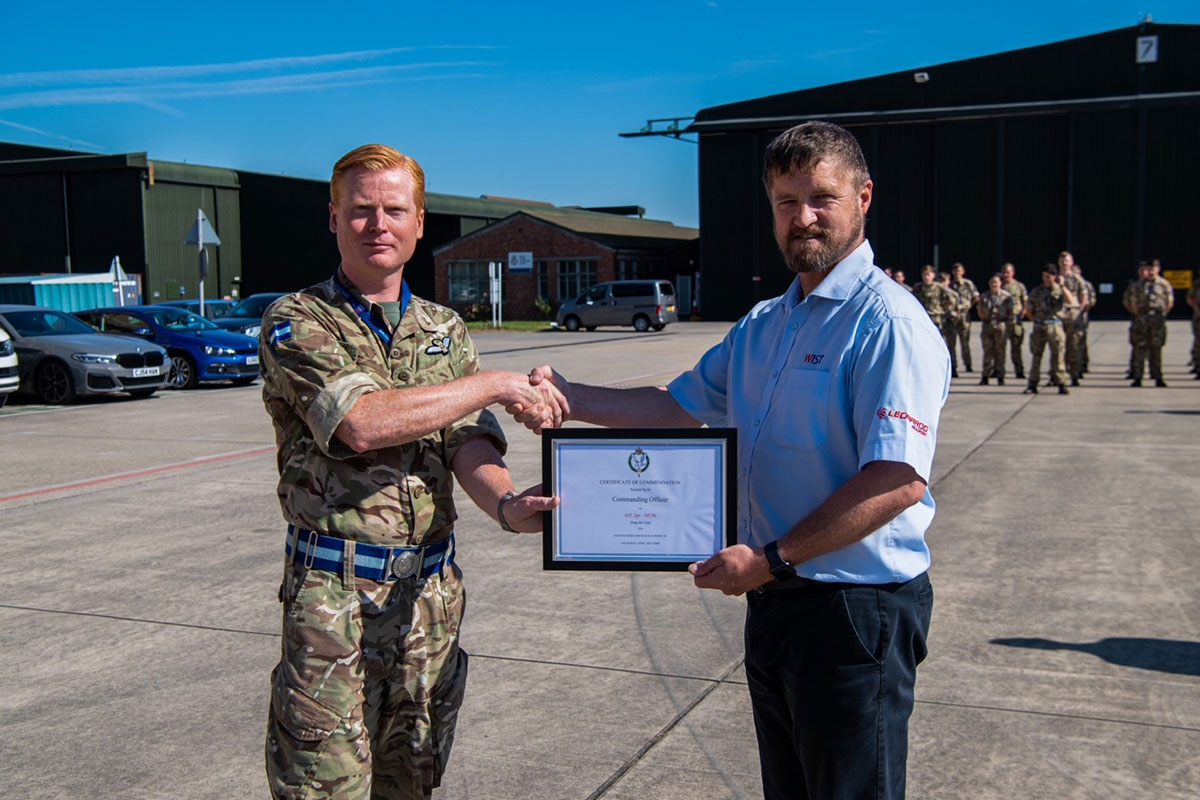 Major Jeremy Lee-Smith, Officer Commanding 1 Army Air Corps 652 Sqn, said: "The team will always try to achieve what is requested by the Squadron and Regiment. WCM's workforce is dedicated and focused on operational output, led by an excellent management team that understands what the Regiment is trying to achieve. Its output is excellent and unparalleled in delivery of aircraft to a busy flying programme, sometimes at short notice and outside the contract's remit."
WCM acts a a Front Line Squadron, providing scheduled and unscheduled maintenance to seven aircraft to give a contractually guaranteed 35 completed sorties per week. Any aircraft returning from a training sortie as a result of unserviceability counts against the team's Key Performance Measurements. This contract is the cornerstone for the output and delivery of pilots to the frontline.
The team has been operating since 2014 and currently has 59 people in it.