The ACC tasks apprentices across the country with innovating a new design that addresses a challenge in society and the wider world, and can be used at home or at work in daily life. The competition aims to develop the next generation of apprentice engineering talent, to further their engineering knowledge, business acumen and practical skills to become well-rounded engineers post-apprenticeship.
Leonardo's winning Team SAL – featuring Abby Verney (Team Leader), Jainna Bhalla, Jake Disbury, Jacob Christoforou, Samuel Collier and Luka Webster – spent eight months developing a sustainable solution to reduce plastic waste.
Before embarking on their project, the team discovered that UK households throw away an average of at least 40kg of plastic annually, equivalent to 117 bottles per person. So they designed and built a Hydration Station that dispenses drinks, removing the need for plastic bottles and consequently reducing plastic waste.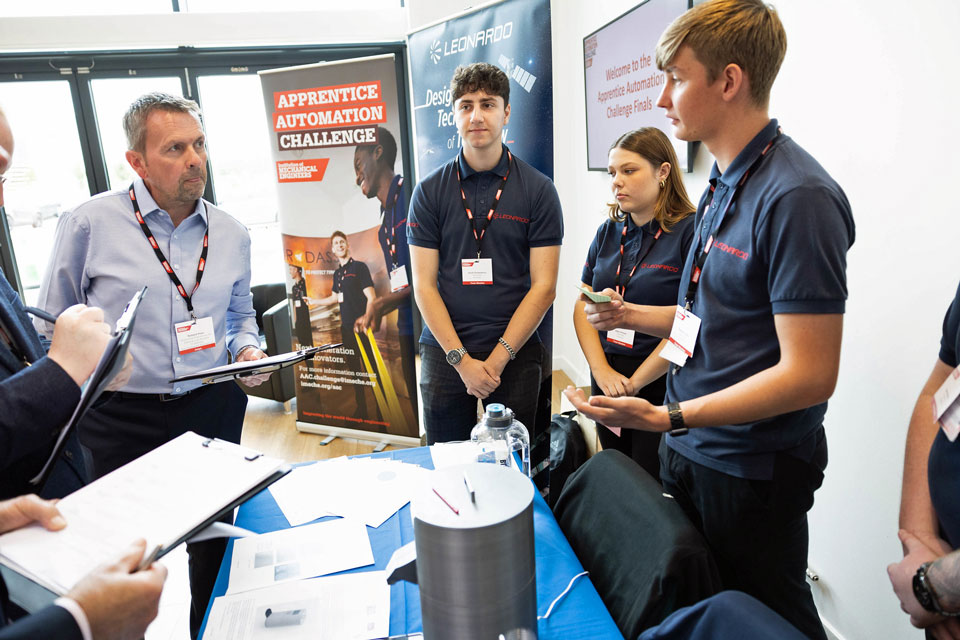 Jainna said: "We made sure the Hydration Station was easily accessible to older people or those with mobility issues. If a product is easy to use, then it will become part of everyone's daily life, reducing their carbon footprint automatically. I am really proud that our team has been recognised for what we have accomplished in the past eight months alongside our apprenticeships."
Throughout the day, the judges assessed participants' work – from design specification to manufacturing instructions, a user manual and a business case for a prototyped product. Participants specialising in mechanical, electrical and electronics engineering collaborated to produce their prototypes, and respond to questions posed by the judges during the final at the Manufacturing Technology Centre in Coventry.
Team Leader, Abby Verney, said: "We have worked incredibly hard as a team to create a product that we believe in. It has been an amazing opportunity and I am so proud of everyone for overcoming the challenges we faced throughout the competition. Our hard work really has paid off!"
As well as a cash prize of £2,000, Team SAL will also present their work and be recognised for their achievements at the prestigious The Manufacturer MX Awards held later this year.
Leonardo UK Head of Engineering Projects, Steve Houghton, said: "This was a fantastic outcome for Team SAL who have worked so hard on this project. Having chaired their Design Reviews, I have been consistently impressed with their professional approach, ability to solve problems and determination to achieve success. The team prepared hard for every Design Review and closed actions very effectively. A great result that illustrates the calibre of our early careers employees – they all have truly bright futures!"
In addition to Team SAL, three other Leonardo teams made this year's IMechE AAC final, demonstrating the depth of engineering excellence within the company's apprentice pool.
Team Horizon (Basildon) created an automated liquid dispenser called 'AutoFlow', designed to help people living with disabilities, so they can use household items with ease by releasing set quantities of water.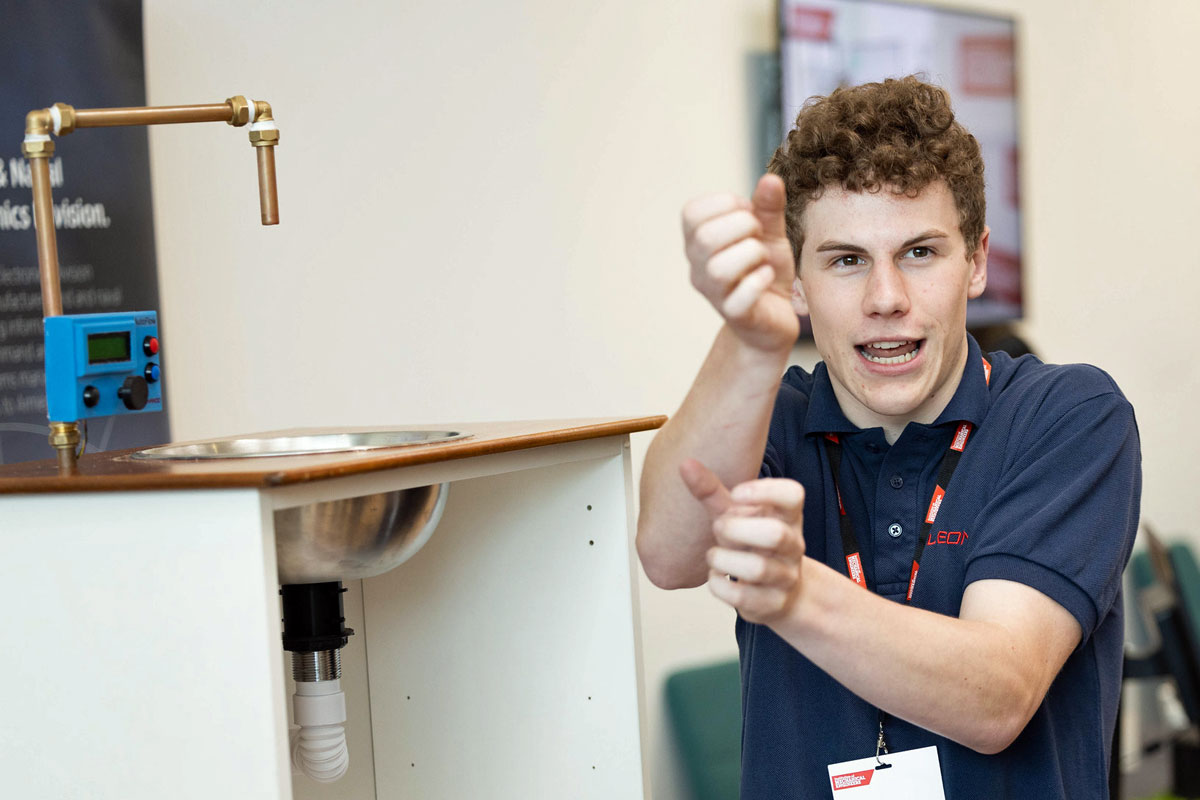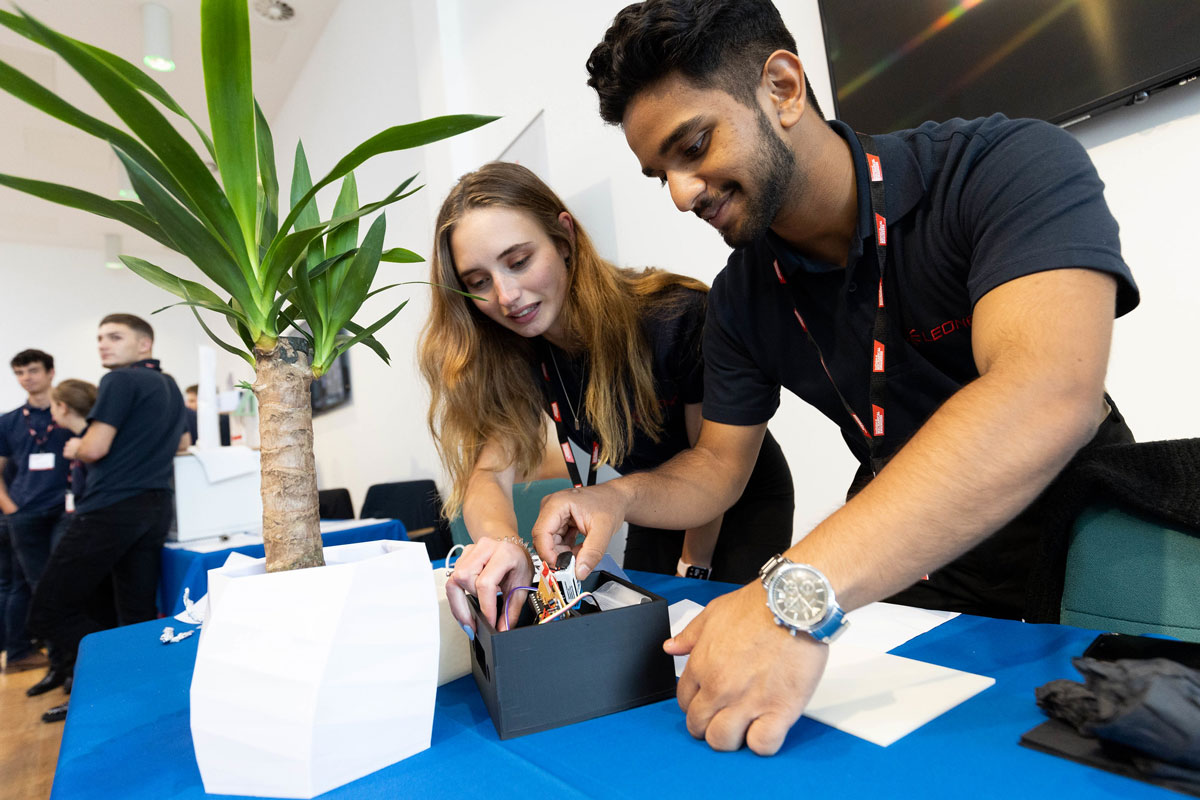 Team Horizon (Luton) developed a Smart Plant Pot that helps look after houseplants, by automating the watering process to keep them healthy. The solution features a sensor to detect the soil's moisture levels, helping save water and protecting the plant's health.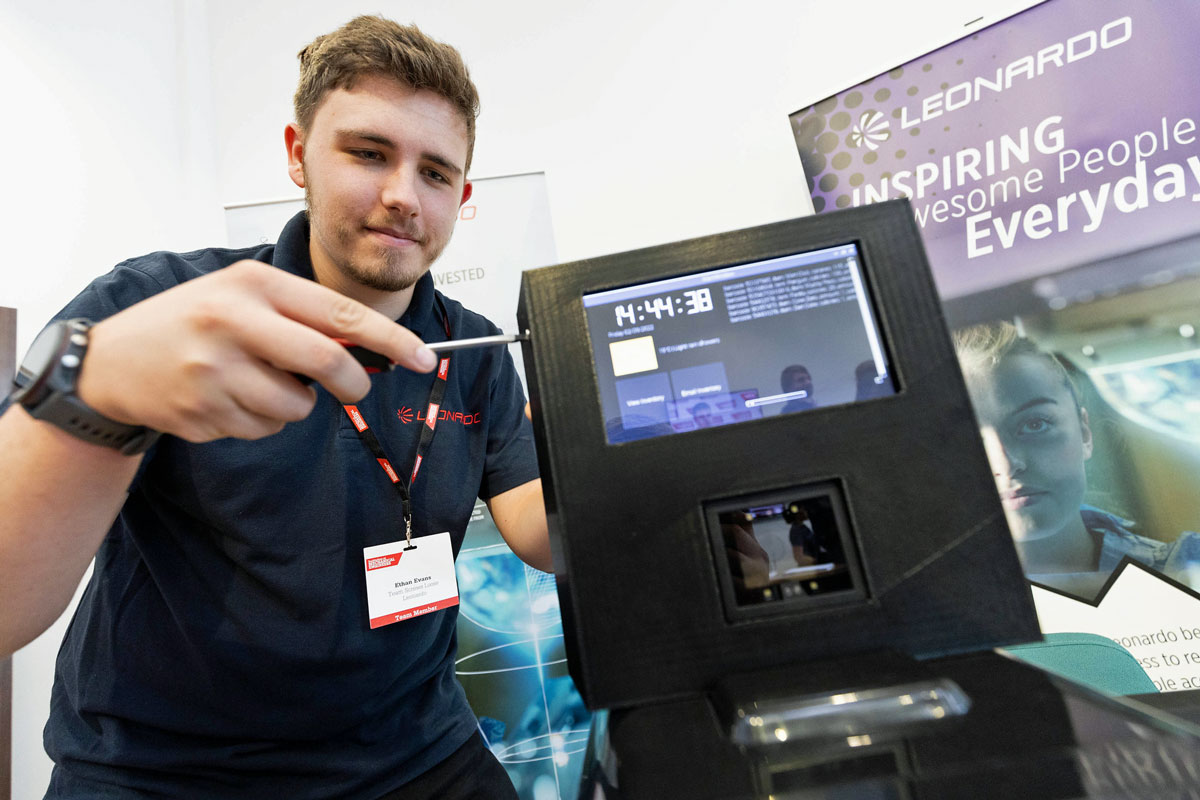 Team 'ScrewsLoose' (Basildon) designed a fridge tool called the 'Nutrition Maestro' that could be attached to a standard fridge to give it the enhanced capabilities of a smart fridge. It would help people reduce food waste, provide users with nutritional information and record the quantity of items going in and out the fridge. Using the information stored, Nutrition Maestro could also provide healthy recipe recommendations by cross-referencing fridge contents with recipes.
---