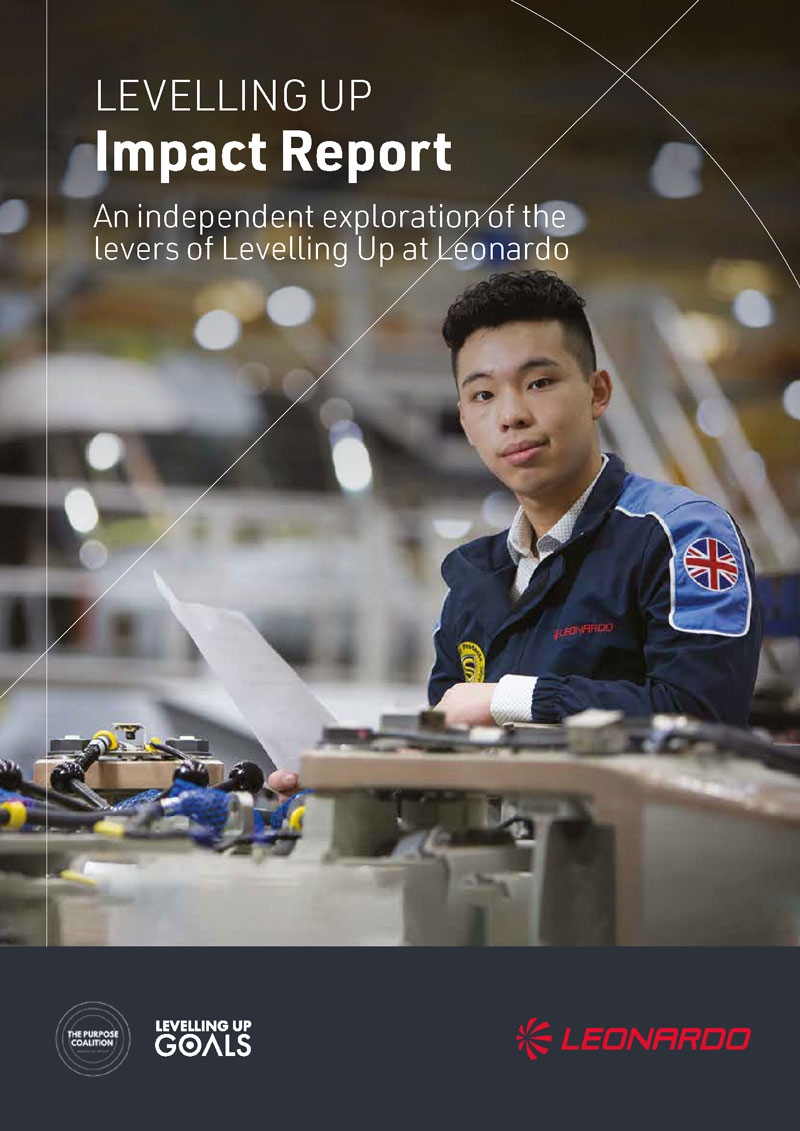 The Purpose Coalition, which seeks to improve social mobility in the UK, has published a new report which shows how one of the UK's biggest defence and security companies is benefitting disadvantaged regions by providing life-changing career opportunities. The "Levelling Up Impact Report" was unveiled today by Purpose Coalition Chair the Rt Hon Justine Greening at a launch event at Farnborough International Airshow.
The new research focuses on Leonardo, best known for its production of the UK's military helicopters and the cutting-edge electronics on-board the Royal Air Force's Typhoon fleet. In it, the Purpose Coalition identifies how the company is helping to meet a number of the coalition's 'Levelling Up Goals', one of which is 'positive destinations post 16+'. Leonardo is one of the UK's largest employers of engineering apprentices and graduates, and invests about £3.5 million annually in employee training and development.
Amongst the findings is that Leonardo is set for a dramatic expansion in early careers opportunities across its UK sites next year, driven in large part by the company's core position in the UK's "Tempest" Future Combat Air System (FCAS) project. The Tempest initiative will see the Royal Air Force flying a futuristic new aircraft by 2035.
Projects like Tempest will rely on the innovation of the next generation of skilled engineers, which is why Leonardo is planning to hire an additional 300 apprentices, industrial placements and graduate scheme starters in 2023. This will bring the total number of young people on early careers schemes to 900, an increase of 50% in a single year. With sites from Scotland to Somerset, some in very socially disadvantaged communities, many of the apprenticeships will represent potentially life-changing opportunities for those taking them up.