With this in mind, we spoke to Mark Hamilton, Managing Director of Leonardo's UK Electronics business, to hear why taking time to look after your physical and mental health is important to us all – as individuals and colleagues.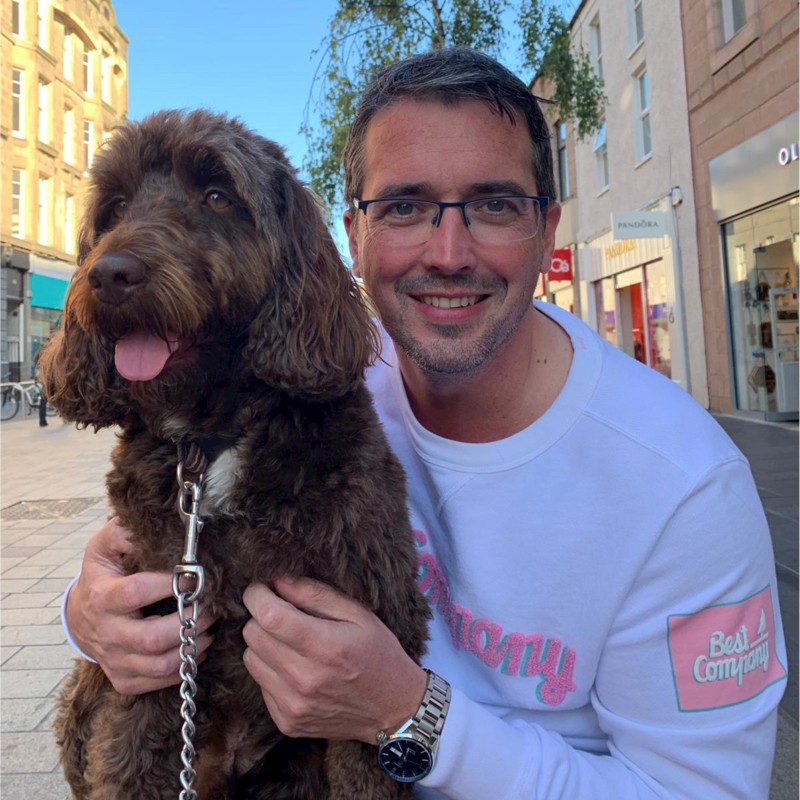 "We, men, are often accused of avoiding the doctor and ignoring unusual symptoms, be they related to our physical or mental health," acknowledges Mark. "It's essential that we don't let complacency take a toll on our health.
"Personally, I like to take a break from the pressures of work by going to the gym or watching football. I also walk my dog in the evenings to help clear the mind!
"Men's Health Week is a perfect reminder to continue to take better care of ourselves. Within Leonardo, we also want our people to feel they can be open about their mental health, and ask for any support they need. The stigma is not what it once was, but we all need to keep driving more open conversations."
Talking about the value of raising awareness of men's health between male colleagues, Mark suggests, "Just start a conversation! If someone reaches out, listen. Ask their opinion on a topic and use this week to encourage men to take better care of their health."
Jane Saunders, who chairs the company Wellbeing Network Group, says: "We all need to take notice of what's going on in our bodies and minds. Raising awareness through Men's Health Week and the ongoing work of our Wellbeing Network Group and newly trained wellbeing champions are a great way to encourage those we work with to give themselves an MOT." At Leonardo, we support our employees with many benefits such as a cycle to work scheme and Employee Assistance Programme, along with a Mental Wellbeing App.
Leonardo is strongly encouraging its male employees to use this week to kick-start a new approach to their health. This could take the form of regular exercise, quitting smoking, eating a more balanced diet, taking more time for yourself, and talking with friends and family.
Jane adds: "It's time to emphasise the importance of positive male health attitudes and the preventive health practices that can save lives. When it comes to mental health, it is just as important to know how to identify the signs and when to take action. At Leonardo we continue to encourage open conversations about mental health."