The Manufacturer MX Awards (TMMX Awards) are the UK's largest and most rigorous industry awards programme delivered by The Manufacturer in partnership with the Institution of Mechanical Engineers (IMechE). With a combined heritage of over 50 years, the Awards are widely regarded as the gold standard in industry awards.
Leonardo will go head-to-head with manufacturers across the country for first place in the Manufacturing in Action category.
Returning as 1 of the 11 category awards this year for the first time since COVID-19 restrictions have eased, the Manufacturing in Action category saw The Manufacturer team visit some of the UK's most innovative and agile manufacturers. In April 2022, the team visited Leonardo's Yeovil site – the Home of British Helicopters – to discover more about the work undertaken at the UK's only end-to-end rotary-wing facility. The visit was also captured as part of the Manufacturer Podcast.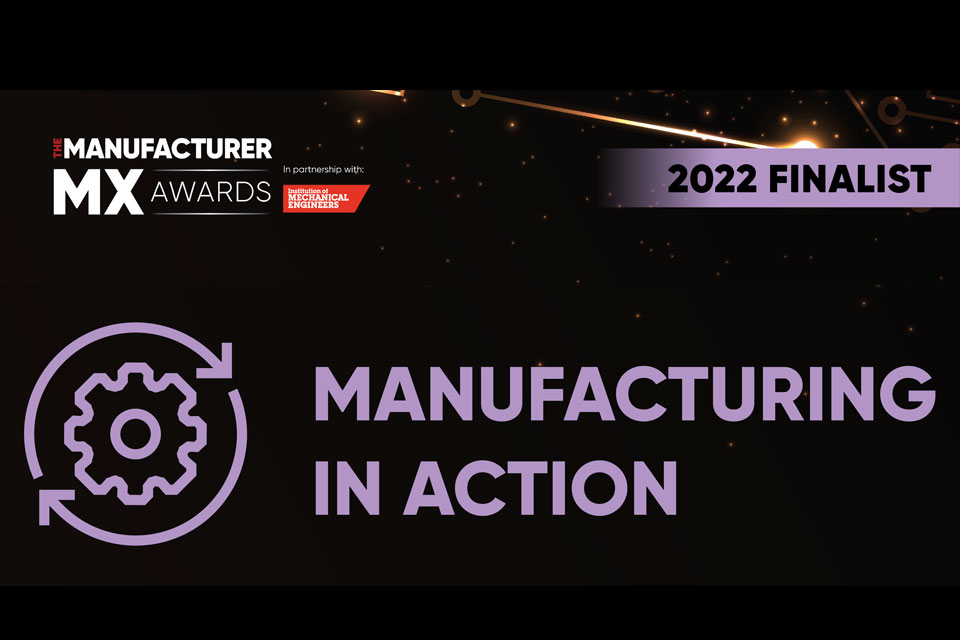 Leonardo has been delivering helicopters from its Yeovil site since the 1940s. Over the last ten years, on average – with the UK MOD and international customers – the company has introduced into service, one mark of aircraft a year. The current UK MOD fleet of helicopters consists of around 220, with 139 of these aircraft starting life in Yeovil.
Speaking on Leonardo's nomination, Adam Clark, Managing Director Leonardo Helicopters UK, said: "We're delighted to be shortlisted for the Manufacturer MX Awards. Our continued investment in new technology and the development of UK skills makes this award particularly pertinent to our business's vision.
"We call Yeovil the 'Home of British Helicopters' as Leonardo is one of very few organisations in the world, and the only one in the UK, with the end-to-end capability to design, development, manufacture, testing and certification of helicopters, as well as the subsequent training and support for customers.
"This capability, along with our existing relationship with the UK MOD, means we are able to move at pace to progress operational capability requirements such as the New Medium Helicopter aircraft to enter service by 2025."
Commenting on this year's programme, Managing Director of The Manufacturer, Grace Gilling said: "With UK manufacturers facing unprecedented pressures from rising energy costs, a looming talent and recruitment crisis, and continued supply chain issues, it is testament to their resilience that so many companies have committed to participating in The Manufacturer MX Awards' rigorous benchmarking and continuous improvement programme. This shows a deep commitment to recognise the successes of their teams, and to showcase their achievements. Now is the time to shout about the amazing variety of UK manufacturing businesses – thank you, well done for making the shortlist, and good luck for the next round!"
The winners will be announced at The Manufacturer MX Awards gala dinner and ceremony on 17 November at the Exhibition Centre in Liverpool.