At the beginning of 2022, Leonardo launched its Wellbeing network group – its sixth employee-led Inclusion and Diversity network, to focus on promoting and supporting the Company charter that puts people and their wellbeing at the heart of what we do.
Activities centre on four pillars of wellbeing: physical, psychological, social and financial.
This year's World Mental Health Day comes during the worst cost of living crisis in a generation, and many people who may have previously felt somewhat removed from this significant challenge could now feel financial pressures that could well be affecting their mental health.
With a network of wellbeing champions and tools including our Mental Wellbeing App and Employee Assistance Programme, Leonardo is ready to support our people. At the same time, given the diversity of the Leonardo UK workplace, we are constantly seeking the right partnerships to extend this support.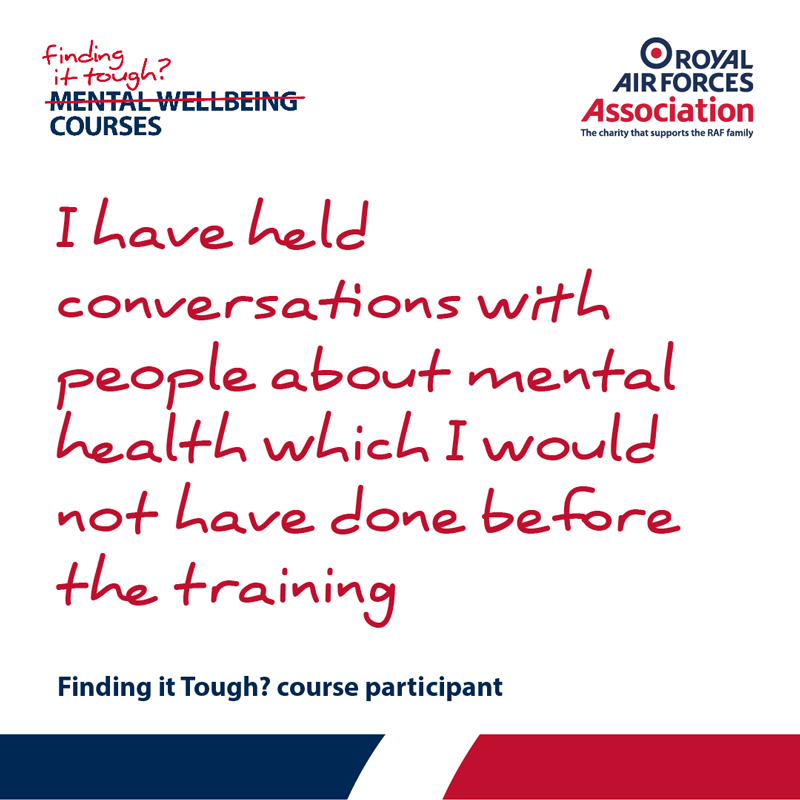 With this in mind, Leonardo is honoured to be co-sponsoring the 'Finding it Tough?' campaign of the Royal Air Forces Association (RAF Association).
The RAF Association provides welfare support to the RAF Family worldwide. With a UK-wide caseworker network of over 540 volunteer Welfare Officers undertaking more than 68,000 welfare contacts annually, help from the Association ranges from providing conversation and friendship to preparing and submitting application forms for financial assistance.
Launched in September 2022, Finding it Tough? offers free training, through three tailored online mental wellbeing courses for non-serving members of the RAF community – namely veterans, families, and the supporting community.
Many of those working at Leonardo identify as one or more of these communities, having recently retired from the UK armed forces and/or working alongside serving personal each day.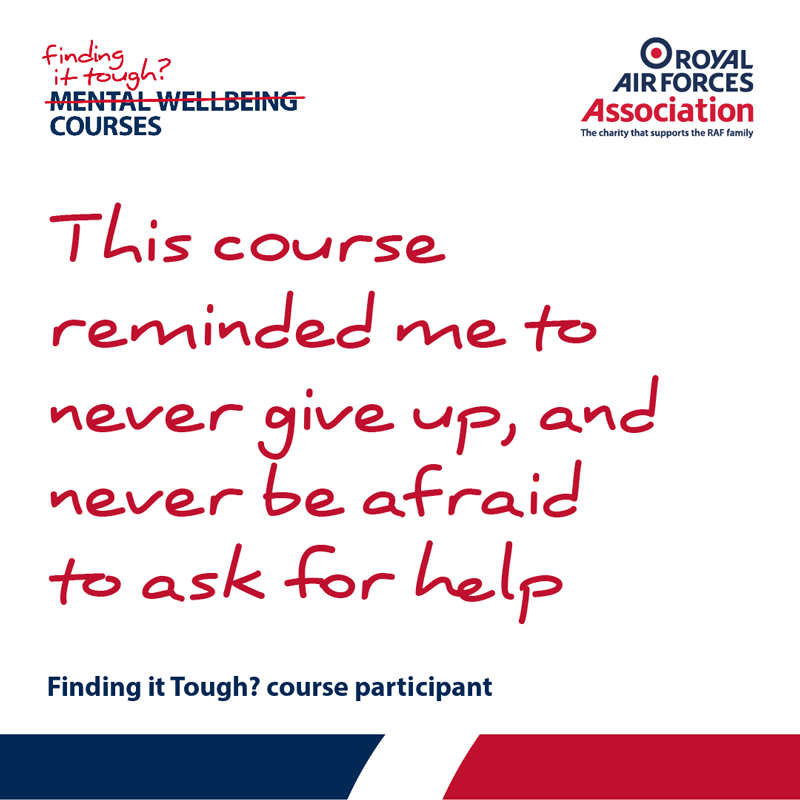 Drew Roberts, Apprentice Training Manager at Leonardo's Home of British of Helicopters in Yeovil, served with the Royal Air Force for 12 years as an Aeronautical Technician (Mechanical - Airframes and Propulsion).
Drew was one of the first people from Leonardo to attend one of Finding it Tough? online training courses and was impressed by how it spoke to the challenges of addressing mental wellbeing.
"All participants on my course had very different career paths post military, yet we all found common ground and agreement through the course. The course was of real value - allowing us to share real life experience, personal examples and ideas while all taking and learning from the session. I would recommend any ex-serving member to participate in this session where possible."
The RAF Association's Director of Welfare and Wellbeing, Rory O'Connor, said: "Recognising that our country is facing a growing mental wellbeing crisis, we felt that our Finding it Tough? courses could be of benefit to thousands more people which is why we have developed new bespoke versions.
"We've already seen the significant impact the course has had, both for those who have actively taken part and for their loved ones, and we're encouraging anyone who supports the RAF in their career, either as a civilian contractor or in a volunteer role, to sign up."
Over the coming months, Leonardo will be promoting further opportunities for UK employees to attend the RAF Association Finding it Tough? courses, including the chance to attend face-to-face courses set to take place at a number of RAF bases.