Shifting focus to a skills-first approach
After finding traditional hiring methods insufficient to meet their requirements, Leonardo asked WYWMM to find a new approach to fill digital gaps; one that would not only deliver a unique and high-performing team, but also create a positive social impact.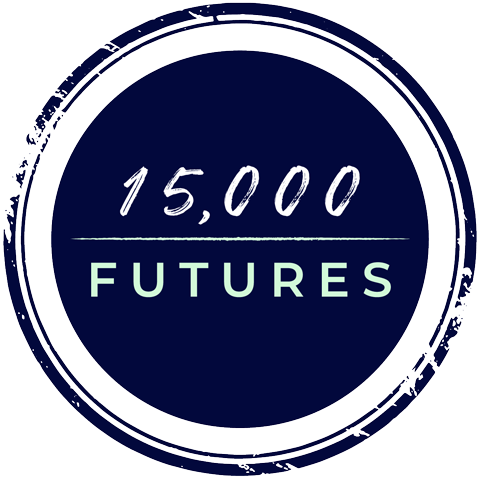 This coincided with the company's ongoing work to find new ways to support the UK Armed Forces community – helping military leavers, veterans and reservists find employment. In 2022, we pledged to join the 15,000 Futures Initiative that calls upon UK employers to provide digital career opportunities for Armed Forces veterans and their families.
The work with WYWM would see the UK Cyber and Security Solutions business aptitude tested and skills-mapped, and a taxonomy developed whereby roles across all levels could be defined by the skills and competencies they require.
This skills-first approach created an environment where Leonardo can view talent differently, focusing on current and potential skillsets, rather than relying on outmoded qualifications and previous job titles. Through our work with WYWM, we also saw an opportunity to find and hire talent from previously overlooked pools leveraging the WYWM 'Potential' platform.
We began by identifying five key roles within our cyber and security business that a 'squad' of individuals from WYWM's talent pools could fill. Under the squad model, individuals are hired on a temporary-to-permanent basis, entering the workforce for one year through WYWM before transitioning into permanent positions.
After identifying role requirements including aptitude, skills and culture-fit, Leonardo and WYWM hosted a 'Job Accelerator' event to connect with the Potential platform's user community to outline our mission and provide in-depth information about the opportunities.
Following the event, a number of candidates expressed interest in Leonardo and proceeded to participate in culture-fit interviews. Those selected to join the cyber 'squad' completed WYWM's GCHQ-accredited Cyber training courses before being deployed into the organisation.
Leonardo UK Cyber & Security Head of HR, Dean Fortt, says working alongside WYWM enables the organisation to implement more equitable hiring practices that consider culture and aptitude, rather than solely focusing on experience:
"The WithYouWithMe Potential platform formalises and digitalises the approach we have been taking over recent years with the added benefit of directly sourcing diverse candidates from under-represented, and largely untapped, talent pools. The whole approach runs a thread through our talent and attraction, L&D, inclusion and diversity, and social value objectives," said Dean.
"As well as needing to source diverse talent for our own business, the UK Government's '2022 cyber security skills in the UK labour market' report shows there is a critical lack of cyber skills within the industry, a gap which is growing year-on-year. As a business, we have an obligation to look at ways in which we can help."
Leonardo's new cyber squad
Within six months, a five-person squad was deployed into Leonardo including veterans of the British Armed Forces and former Metropolitan Police Officers. Despite not having traditional qualifications or backgrounds in cyber security, the squad members were fast learners, eager to make the most of the opportunity.
Leighton Gosai, a British Army veteran turned Senior Cyber Security Consultant, is thankful for the learning experiences his role at Leonardo has provided. "The level to which Leonardo invests in your training and development is incredible. It's so refreshing to work for a company which recognises that the broader range of skills, knowledge and experience a person has, the more value they can bring to the company – and they act on that principle," he says.
The squad's leader, Jason Stanley, left a 17-year career in the Police to pursue the ever-changing world of cyber security. He explains that "It's a completely different lifestyle compared with the Police, challenging me in different ways and I get to work on some very interesting projects. Cyber security is massively evolving. I'm looking forward to continuing this journey and seeing what the future holds. For the moment, I'm also trying to learn as much as possible."
Another squad member and former Police Officer, Laura McKeeman, was excited about the opportunity, and is hoping to inspire other women to do the same. "I am striving to succeed in this new career, both for my own development and to show other women that there is more than enough room in the tech sector for us all," says Laura.
Fostering diverse teams to strengthen security
After seeing the success of squad members already in action, Leonardo hopes to leverage our new skills framework to create more streamlined pathways for more diverse talent to join the organisation and help improve mobility across teams with continuous learning. We are looking to place additional squads across multiple lines of business within the UK, widening opportunities to include new engineering and cyber security related disciplines.
"The five cyber consultants who make up the squad have embedded themselves as valued contributing members of the consulting practice," adds Dean. "They are fantastic ambassadors for both Leonardo and WithYouWithMe, and we expect this trend to continue as we start to deploy additional squads."
---