Peter, when was the charity founded?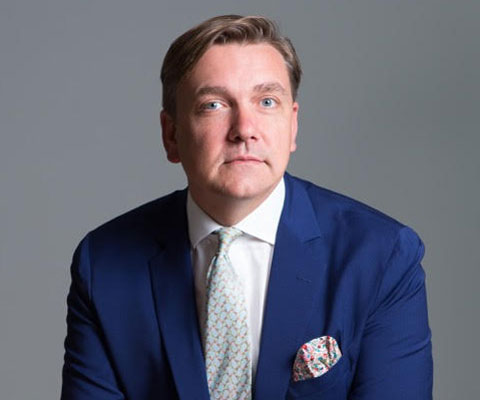 The Children's Air Ambulance was born in 2012 and flew its first mission in December of that year. It is operated by The Air Ambulance Service which also provides local air ambulance services across five counties through the Warwickshire & Northamptonshire Air Ambulance, and the Derbyshire, Leicestershire & Rutland Air Ambulance. As a charity, we don't receive any government funding but are driven by first class professionals, supported by a small army of volunteers and rely entirely on the generous donations of the public to fund our work..
What are the services the charity provides?
We are the first and only dedicated neonatal and paediatric helicopter emergency transfer service in the country. Our charity does not receive any government funding and provides all our services free of charge. The bespoke, specialist equipment on board our helicopters provides a flying intensive care unit for very poorly babies and children. When a child is too sick to fly, we fly a specialist team to them. With flight times commonly over four times quicker than transfer by road, in many cases, time saved is a life saved.
How does the operation work?
We have two helicopters operating for Children's Air Ambulance – both Leonardo AW169s. One is based in the North and one in the South – at airports in Oxford and Doncaster to be more precise.
The Children's Air Ambulance service operates very differently from normal Helicopter Emergency Medical Services (HEMS). If a child is injured in a car crash, for instance, the Children's Air Ambulance won't be called. For an emergency of that nature, specially trained paramedics and doctors on a HEMS aircraft are best suited to deal with trauma. However, the Children's Air Ambulance is called when a severely ill child on the Isle of Wight, for example, desperately needs vital medical attention at a specialist hospital which is better able to deliver life-saving care. The Children's Air Ambulance can collect a specialist retrieval team from a hospital in London, Leeds, Southampton, Bristol or Manchester, fly that team to meet the child on the Isle of Wight, stabilize the patient and then fly them back to the specialist hospital up to four times faster than by road.
The service works with 10 different Clinical Partner Teams around the UK, tasking our helicopters and crews to deliver their sick, young patients and teams. They know what is best for their patients, and the time saved by using the aircraft can mean a life saved.
How do Leonardo helicopters help the charity with the operations?
Our helicopters have been specifically designed for us by our operator Specialist Aviation Services (SAS), with specific tools, equipment and monitors all certified by the Civil Aviation Authority (CAA). We work with our Clinical Partner Teams to ensure we meet all of their needs in creating an intensive care unit in the sky. In fact all equipment within the clinical space of the aircraft can be found on wards and theatres within the hospitals we service. The aircraft has been custom designed to ensure hospital equipment such as stretchers, monitors and oxygen is fully accommodated and functional within the aircraft.
The benefit of introducing the new Leonardo AW169 is massive, with regard to the equipment it can transport, the pilots' situational awareness devices and the distance we can cover without refuelling; operationally talking it is a big step up indeed. Vitally important, given the extra room, is our ability to offer a seat to a patient family member of guardian so they don't have to leave a child in their moment of need.
Since the charity does not receive any governmental contribution, how is it funded?
We do not receive any government funding. All operational costs are covered by the charity itself and donations received pay for the aircraft lease, the pilots, fuel and landing fees.
The cost of a mission is about £3,500 and the charity provides this service free of charge to hospitals and the NHS. We receive the call and we take the job.
In order to meet these costs, the charity has a network of more than 50 charity shops spread across the country, it offers recycling schemes, organises a lottery and hosts major events up and down the country. From the retail side, our charity shops are expanding and they generate much-needed and significant funds. We have superstores, where you can buy electronics and furniture or sit down and relax in our coffee shops within our superstores.
Volunteers are a massive part of our charity through their work within shops, fundraising and the community, and in our head office.
Our continuous work in raising money and building relationships is essential to bringing on board new sponsors who support us and help meet our needs. It costs about £120,000 a year to simply fuel one aircraft to fly the young patients.
Our pilots are employed professionals often with both military and civilian backgrounds, and we aim to get the best of them. Our crews are pleased to join the team because they know it is a very worthwhile cause that can have a massive, positive impact on the lives of others.
Is philanthropy part of your DNA?
It is not very difficult in itself to sell a charity that is saving lives, therefore everybody wants to help. This is a unique approach and set up for the UK – something rarely seen elsewhere around the world. The donations and fundraising fund their own system in the UK. We have to raise over £20 million annually for the charity and this is how we are able to operate four helicopters.
The Duchess of York is our patron; often supporting our initiatives and events. At our most recent event we raised £49k in one day.
Do you have any partnerships with other charities in the UK?
We are now collaborating with one or two other county charities and other organisations, but we definitively need to cooperate more and learn from each other. It makes no sense to compete, which is why we strongly believe that there should be a single air ambulance organisation covering the whole of the UK. But it is a long process. Unifying all the organisations and making it one…maybe one day. Technically it would be correct to have one fleet, one strategy and to be cost-effective.
Please tell us more about your personal involvement in the charity?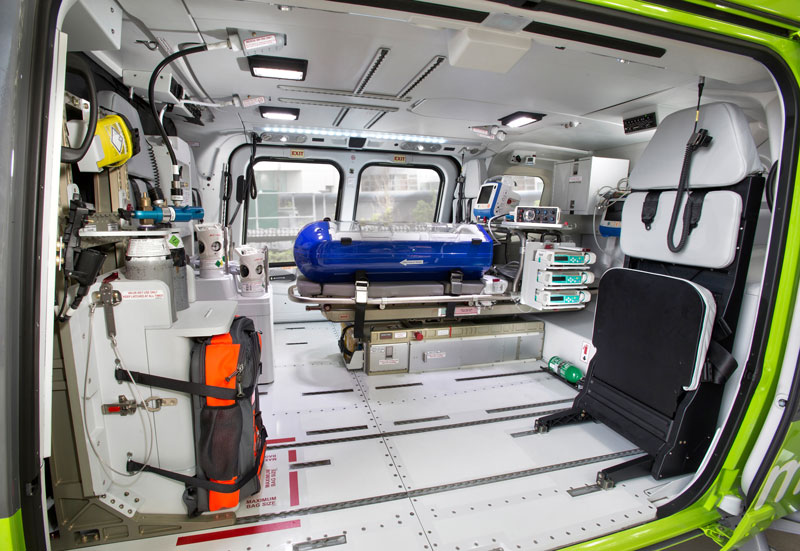 I am actually a trustee of the parent charity and for the Children's Air Ambulance. My background is in real estate, so people come to me whenever they wish to invest money. My involvement with the charity comes from helping them raise funds, so I help the CEO in making connections and promoting the charity. I sit on the London Appeal Board, and am now chairman, with the purpose of organising events, lobbying and developing the network.
We aim to raise the profile of this association because everybody knows about air ambulances but not specifically for children. Part of my job is to find some key sponsors, but for now the money mostly comes from people's donations. We still miss a big corporate sponsor. To run the charity on our own is very expensive. To give you an idea, the incubator installed on board the helicopter costs around £60k as it is a very specific piece of equipment that must be authorised by CAA to fly.
Safety is of paramount importance; how do you organise the maintenance of your fleet?
This is something that SAS is responsible for. We need professionals, so when a major maintenance check is needed, we fly to Gloucester where the pool maintenance team takes care of it. The way we operate the helicopters is like a Top Gun mission, and because of this, we need to be supported by professionals.
What are the charity's values?
We believe in what the charity does, our commitment is absolute and our dedication is total. It is a real passion and a real belief for what we do. Our corporate values are courage, compassion and creativity.
What difference are the AW169s making to the Children's Air Ambulance?
The impact of operating the Leonardo AW169s has been dramatic. We can fly at night, over water and in bad weather, which means our operations are much bigger and we can save more children. It may be an expensive aircraft to buy or lease at first, but in terms of operational costs it is cheaper because of the technology on board.
What we do is vital. Without the Leonardo AW169 helicopters, we wouldn't be able to answer the calls and help to save the lives like we do.
Our motto is: "Keeping hope alive". We care about our patients and we always act with dignity and humility.