As one of the country's leading engineering companies with manufacturing sites across the UK, Leonardo has always worked to inspire more young people to learn about Science, Technology, Engineering and Mathematics (STEM), and to discover how scientists and innovators have helped shape the world in which we live.
The competition invited students aged between 4 and 11 to design their livery for the AW149, Leonardo's latest generation multi-role helicopter. Entrants had the freedom to choose any medium they preferred with the only constraint being that their design had to fit onto a sheet of A4 paper.
The winning entry was picked out by our team of judges in Yeovil, the Home of British Helicopters, due to its bright and colourful livery; they were impressed by the rationale behind its "Sea Rescue" design. The winning student will receive a model of the AW149, while their school, Leweston School in Sherborne, will be offered £500 in book vouchers.
One of the competition organisers, Helen Haxell, Communications Manager, explained the aims of the competition: "Leonardo's helicopters stand out as being unique and dynamic machines. We wanted to encourage students to share their aspirations for the potential uses of the AW149 in a wide range of settings. The helicopter is already used to transport personnel and equipment in all kinds of weather and environments including the desert, the Arctic and over the sea."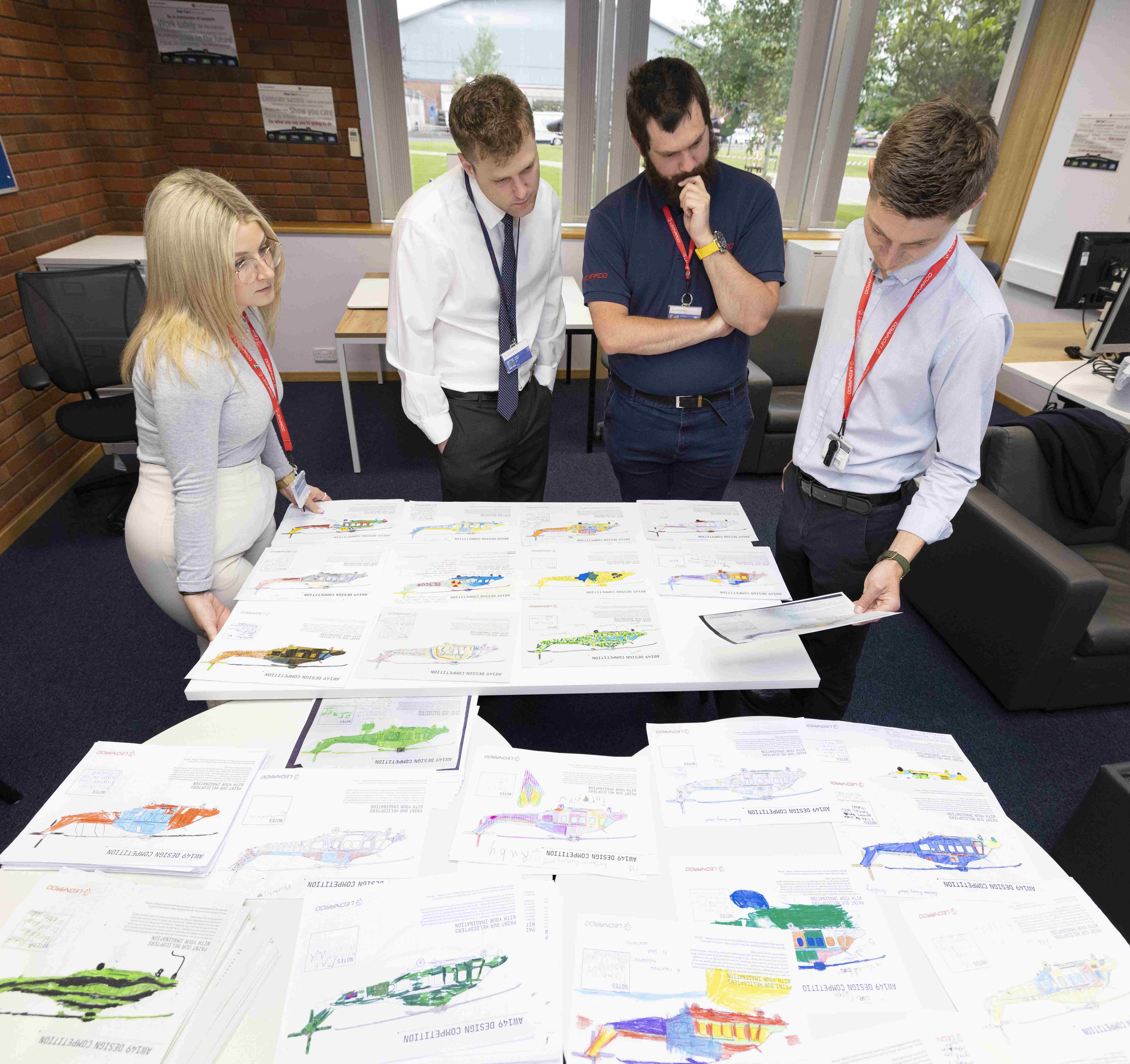 Members from Leonardo's STEM Committee, based in Yeovil, comprised the judging panel. The judges included: Ashley Glover, Jordan Goble, Joseph Ribbons, and Mia Robinson.
The team commented: "We'd like to congratulate the lucky winner and pass on our thanks to everyone who submitted a design. The response has been overwhelming and we received hundreds of wonderful entries, making it such a difficult task to narrow it down to just one winner. Well done to all involved."
The winner was announced on 29 May – the 149th day of the year – which Leonardo has designated 149 Day to celebrate the aircraft and reinforce its status as the ideal solution for the UK's New Medium Helicopter requirement.
Charlea Boucher, Leonardo Products and Programmes Graduate and School Liaison Lead at our Yeovil site, shared her enjoyment on receiving so many imaginative entries: "It was amazing to see such a range of creative and innovative designs, from 'Disco Helicopters' to animal rescue aircraft. I hope the students enjoyed creating their designs as much as we did reviewing them!