Exhaust Infrared Suppression – Avoid Detection and Engagement
The greatest single threat to helicopters are Man-Portable Air Defence Systems (MANPADS), commonly referred to as shoulder-launched Surface-to-Air Missiles (SAMs). These weapons are available in large numbers, can be fired from almost anywhere, have a high lethality and can reach their target in just a few seconds.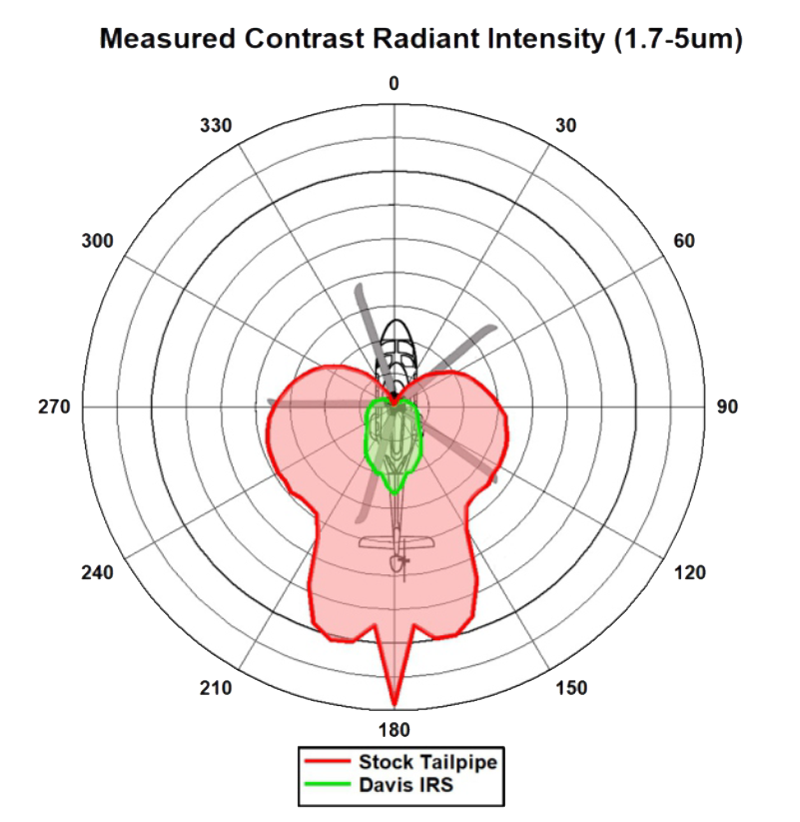 Over the past two years, Leonardo has worked with colleagues at Davis Engineering to design, develop, qualify and manufacture a new infrared (IR) suppression system to reduce this significant threat. IR suppression provides dual benefit: it reduces the range at which an IR missile can detect and lock onto an aircraft, and improves the effectiveness of aircraft countermeasures by increasing the signature strength relative to the aircraft.
"We've recorded over 35 test and evaluation flying hours with this installation on-board the AW149 and the results have been really impressive, delivering a 75% reduction in Band IV IR signature recognition, at all azimuth and elevation angles around the aircraft. This reduction is of vital importance when it comes to reducing vulnerability from heat-seeking missiles, because Band IV IR is the wavelength that these missiles typically lock onto," explains Mark Burnand, Chief Test Pilot at Leonardo Helicopters UK.