The Chelmsford Science and Engineering Society (CSES) 'Fresh Air Fresh Thinking' project began in September 2021, with the aim to have school students to collect weather and air quality information; interpret, publish and share this data in real-time with other schools; and undertake a survey of student, staff or parent perceptions of air pollution. The project was developed to encourage curiosity and creativity, develop research skills and teamwork, and increase young people's awareness of a major environmental threat, with the data being used as a focus-point for this year's Clean Air Day activities.
As part of this ambitious scheme, a group of seven Leonardo apprentices based at our site in Basildon have been mentoring local primary and secondary schools to teach students how to create environmental monitors, using Raspberry Pis connected to testing sensors and equipment.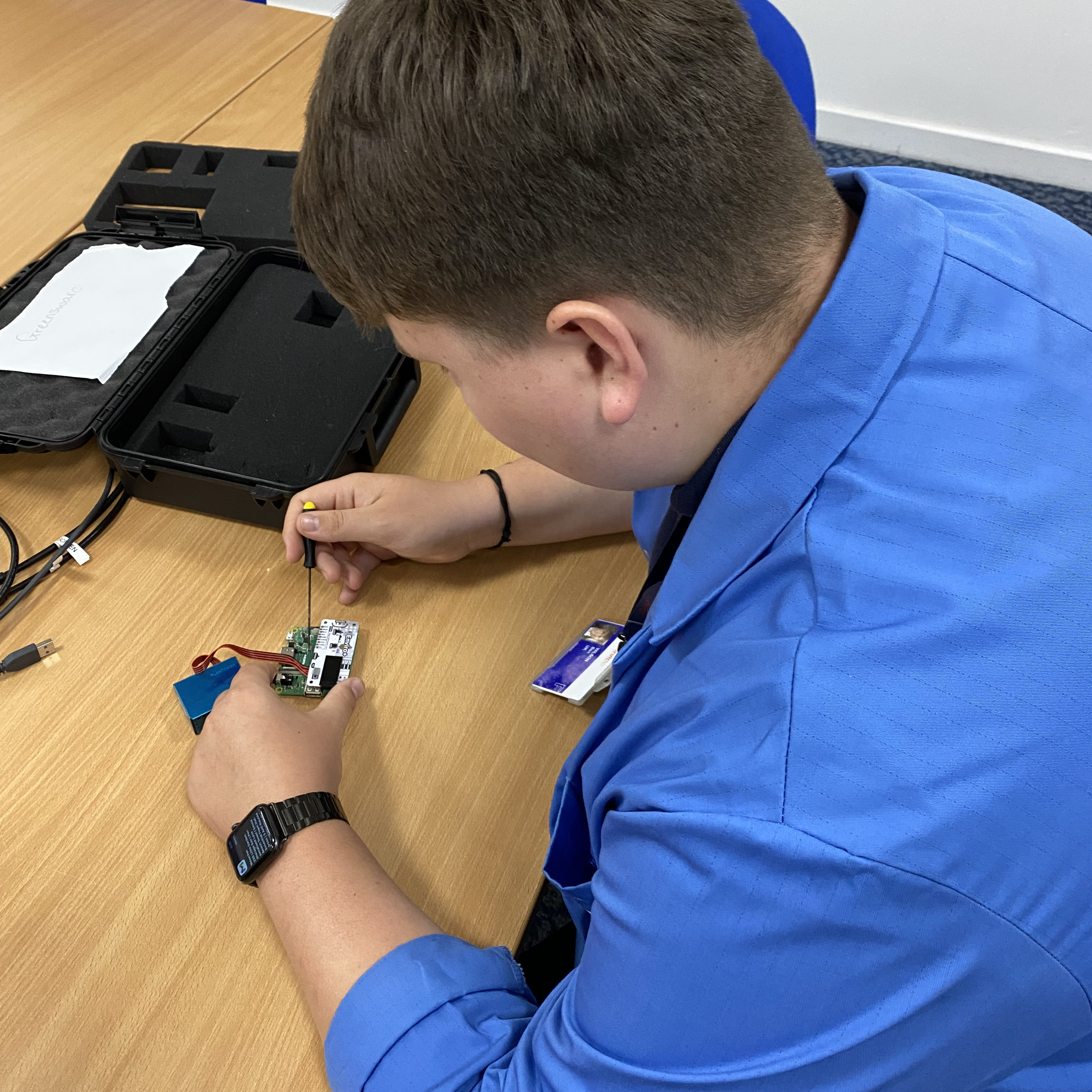 This system has been used to test of the levels of pollution in both air and water in a number of different settings. Students have been obtaining the readings from their various testing zones since the project started running in October 2021, and plotting their results on Sensor.Comunity, a contributor-driven global sensor network that creates Open Environmental Data. This allows students to map the levels of pollution across the UK and further afield.
By teaching participants how to record the pollution levels where they live, our apprentices believe that students will be encouraged to learn how small positive changes to their everyday activities can help make their lives more sustainable.
Leonardo technical apprentice and Fresh Air Fresh Thinking Project Manager, Lilly Caskey, explains: "We want students to start having conversations at school and at home about how they can help minimise pollution in their area. By being able to see the pollution levels mapped out, they might consider walking or cycling to school, instead of travelling by car, for instance."
The Leonardo STEM ambassadors have been supplying regular support and encouragement to teams at the affiliated schools, checking their progress and providing assistance. Partway through the scheme, our team set up an event with the CSES Vice Presidents at Anglia Ruskin University, which allowed the students to present their findings and receive feedback.
Project Manager and degree apprentice, Jainna Bhalla, adds: "Throughout the course of the project, the students have been invited to seminars by Leonardo engineers, both online and in person, to discuss the different types of jobs and studies people carry out to make a positive change."
Leonardo Head of Sustainability UK, Jane Cumisky, comments: "Clean Air Day is an important campaign to raise awareness of, and try to reduce, air pollution. By working with local students as part of the CSES Fresh Air Fresh Thinking scheme, our STEM ambassadors have embodied Leonardo's commitment to sustainability, as we continue to explore sustainable innovation and capabilities for our people and our planet."