A founding philosophy that resonates to this day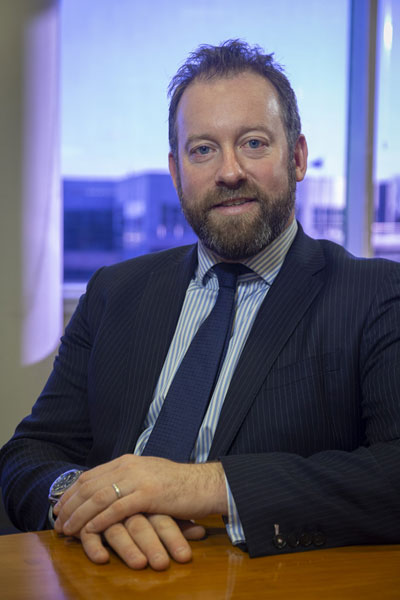 Soon before I was invited to take leadership responsibility for Leonardo's Edinburgh site in 2019, my predecessor presented me with a book called 'Innovation and Endeavour: 75 Years of Leonardo Heritage in Edinburgh'. I read it cover-to-cover with great interest, opening my eyes up to just how compelling and rich the history is through the decades of Crewe Toll and the other Edinburgh sites Leonardo and its antecedents have used.
I was inspired by the ground-breaking stories, all of which spawned from that almost single point of inception around the Spitfire's gyro gunsights in June 1943, which was one of those technological watershed moments in British military history. But it was also a key point in terms of the establishment of what was then Ferranti as a company – to be at the heart of what the War Office at the time regarded as war-changing technology and something that radically advantaged pilots who were in harm's way in tight high-manoeuvre dogfighting, creating that launch pad for the company in Scotland.
To use an astronomical analogy, it was akin to the 'Big Bang' for much of what Leonardo is now; that singular launching point around production of the gyro gunsight was the forerunner of everything we do in Edinburgh. You can follow that track through to radars, Directional Infrared Counter Measures (DIRCM) and lasers. Everything connects with that philosophy of game-changing, battle-winning sensing and targeting technology that gives users the edge in combat.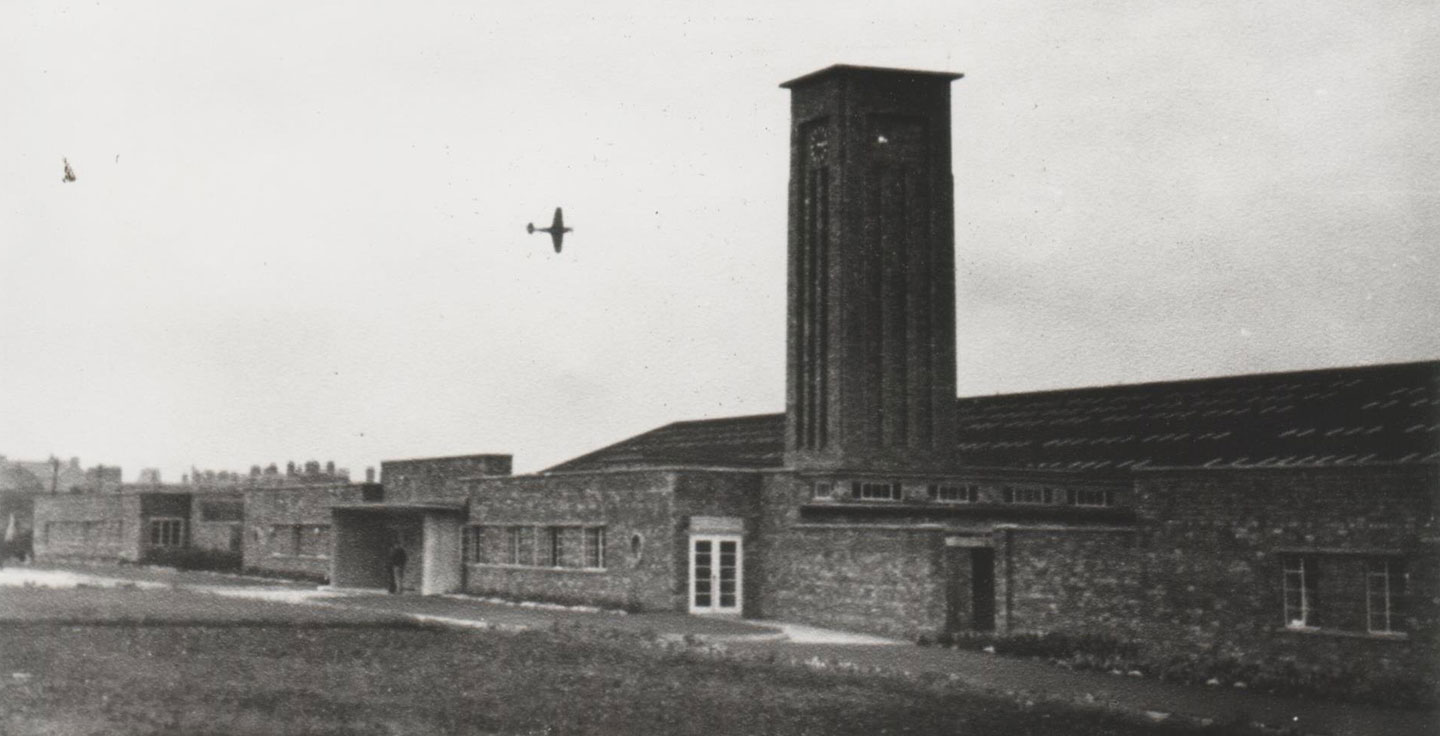 But our heritage is not purely about military users; it has also spawned technology that helps search and rescue missions and a range of other civil applications.
The human factor
Thinking about how many people have contributed to the business over 80 years is astounding. Even just the 230 people we invited to return to site to celebrate their retirement over the pandemic lockdown period alone represented some 2032 years of service. Quite often, when I'm in a cab travelling in Edinburgh, people start telling me stories about a sibling or a loved one who worked with Ferranti or Selex or now works at Leonardo – all those people and years of contribution blending into the fabric of the region.
Through the company's support to our current nominated charity, LifeCare – which supports local older people living with dementia, poor health, isolation and loneliness – I've had the opportunity to meet some of the people it serves, who themselves are drawn from all walks of life. The first time I visited LifeCare last year, I spoke with some of their elderly clients, and by coincidence, one of them used to work at Ferranti, where she was a typist in the 1960s. Two others had been in the RAF and had used our equipment. Such interactions enable us to immediately forge connections and jog memories.
It also demonstrates what a great symbiotic relationship we have with society in Edinburgh and the region. The company has touched so many people and so many people have touched the company in terms of creating memories, capability, careers, life stories, bonds and societal impact. Those bonds spread out across Edinburgh and over the Forth estuary and beyond. This extends across our current and former employees, as well as to our suppliers and partners. We're part of the landscape far beyond the social infrastructure and the boundaries of our Crewe Toll site.
Future growth and opportunities
While recalling our heritage is positive and important, this is also an ideal time to look ahead. Many people are joining the business now or have joined in the last few years, and they are excited by what a great future we have in store. We've been going through an incredibly exciting growth period in the last few years that builds a really strong, innovative and exciting order book for us going forward.
We have some generation-defining emerging technology leaps, such as the Global Combat Air Partnership (GCAP) that we are a leading contributor to and where we have opportunities to grow closer international partnerships, with partners in Japan and Italy, for example. These relationships will persist for decades to come, alongside our continued class-leading endeavours in capabilities like surveillance radar, lasers and DIRCM, and the critical support in-service to those solutions, and the ever more powerful exploitation of the data and insight they generate. This means that the operational users we work with are going to be demanding our expertise, capabilities, first of types and ground-breaking world leadership in these engineering and technical fields more than they've ever done.
We're clearly in good health as a business. We have demand that continues to challenge our capacity, which offers us great opportunities to expand our partnerships and opportunities for young and experienced professionals alike. Through our STEM outreach activities we need to inspire the next generations of engineers and other high-value skillsets to continue to grow our business further and contribute to the prosperity of Scotland and across the UK.
To this end, we are supporting the opening of Leonardo's new Newcastle office which, through its focus on high-value science, engineering and data roles, will offer more career opportunities and draw talent in from a wider area to complement our sustainable growth in Edinburgh.
Overall, the future is as incredibly bright and exciting as our past. I said back in 2019 that I wanted us to write the next chapter of that book, the next inspiring instalment in our history; that is what we are doing, and there are many chapters still to come. I hope our current generations and those joining the business now, are doing so for all those great reasons. Leonardo is a crown-jewel of Edinburgh, Scotland and the UK's world-leading defence heritage. We look forward in a decade's time to celebrating our 90th year in Edinburgh and then our centenary in 2043. Like all those who have worked here in any and every role, and like other leaders before me and others that will follow, we carry the flag forward as humble custodians for another period of the proud and worthy enterprise that is Leonardo in Edinburgh.
---